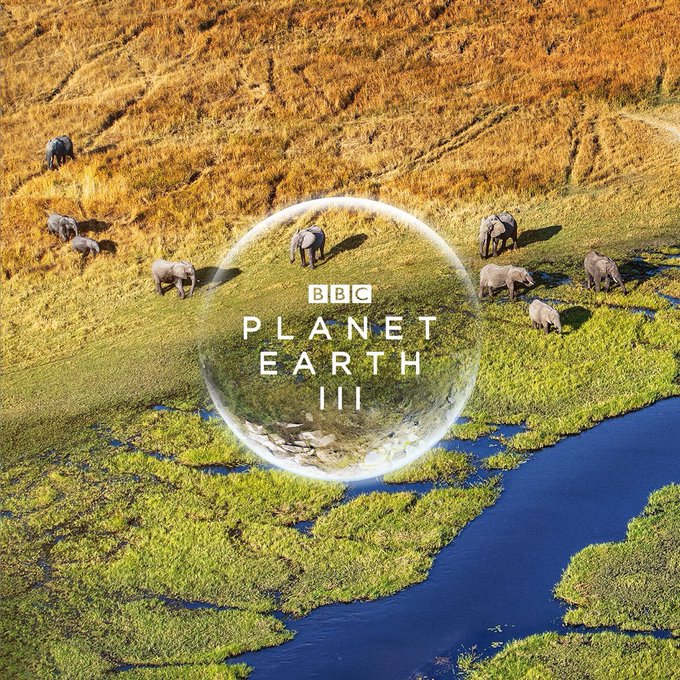 Trainee Wildlife Camera Operator, Natural History Unit Bristol
12 month fixed term contract
Salary £24,000 pa
Renowned for our innovative production techniques, the BBC Natural History Unit (NHU) is acknowledged as the leading maker of television and radio programmes on wildlife and natural history anywhere in the world.
We're offering a
one year traineeship
to 2 individuals with substantial experience of natural history filming and wildlife field work. Ideally one candidate would come with strong topside skills and the other one with strong underwater skills.
Based in Bristol, the NHU output covers a wide range of programme subjects and formats. These include blue-chip series such as Blue Planet 2 and Planet Earth 2, as well as live, topical events like Springwatch and Autumnwatch, or Radio 4's Tweet of the day.
The Role
The makers of Planet Earth 2 are now embarking on the next installment of this ambitious landmark series for BBC1 – Planet Earth 3. Shot in UHD and reflecting the scale and ambition of the original Planet Earth, the new series will range across eight episodes, each with its own distinct visuals and unique characters, exploring all corners of our amazing planet, from the depths of the ocean to the highest peaks to the darkest jungles. In the eighth programme we will meet the scientists who are trying to protect and preserve the critically important ecosystems of our planet.
We are looking to help build expertise in long lens, drone, time-lapse and gimbal filming. We will also be interested in developing underwater filming skills. An aptitude and passion for any of these disciplines will be of value. Working as a Trainee, we'll give you a structured training plan that will include working alongside the wildlife camera operators and programme makers in the Natural History Unit. You'll be learning about the latest wildlife production and photographic processes as well as preparing work in the production offices and providing assistance/shooting in the field. Your training will include on the job as well as attendance at formal courses and you'll be allocated a Mentor to help and support you through this training programme. In addition your role may include travel to locations in the UK as well as overseas.
More about the Role
All wildlife content is acquired from freelance operators; there are no BBC staff positions in this category. Consequently, on completion you will be released to compete on the freelance market for work, either from the NHU or elsewhere. The traineeship is aimed at those with sufficient relevant skills and experience to enable rapid progress to full professional competence. You will need to include a link to your showreel with as part of your application.
Please note if you do not include a link to your showreel we will not consider your application.
Role Responsibility
Main duties and responsibilities
To assist camera persons and production staff engaged on natural history projects at base, on location or in studios.
To assist with the research and development of production ideas into shooting scripts and schedules.
To assist with the preparation, transport and set up of a range of cameras, as currently used in wildlife content acquisition.
To undertake on location the preparation, maintenance, installation and operation of a range of cameras and any ancillary equipment as necessary.
To log and manage recorded data on location and at base.
To provide written records of relevant information as required by the management of the production.
To provide written and visual material for all media and platforms as required by the production.
To operate unsupervised when appropriately experienced and briefed.
Are you the right candidate?
Required skills, abilities and experience
Experience of shooting in 4K.
At least one broadcast and/or corporate credit
Knowledge and understanding of photographic techniques applicable to wildlife production.
Technical expertise that must include: an understanding of the underlying principles of video and still digital photography; hands-on operation of digital cameras; an understanding of the processes associated with supplying material for websites and web pages.
The ability to work with Directors as part of a team.
A flair for creative composition.
The ability to understand complex programme making technology.
IT skills are essential; must be able to operate with confidence a range of appropriate applications, including one or more used in media management.
A strong, developed interest in natural history and natural history programme making.
Wide experience of observing animals in the wild and setting up wildlife sequences.
The patience, tenacity and determination required to acquire detailed behavioural content of wildlife.
Appropriate experience and resilience to cope with remote and hostile locations.
A right to work in the UK is essential.
When not on location filming you will be expected to be based in Bristol.
If interested in a role which includes underwater filming please see additional criteria:
Strong interest in marine biology
An experienced diver (Dive master or rebreather would be an advantage)
Underwater filming experience & showreel
Package Description
Band: B
Contract type: Fixed Term
Location: Bristol
We're happy to discuss flexible working. Please indicate your choice under the flexible working question in the application. There is no obligation to raise this at the application stage but if you wish to do so, you are welcome to. Flexible working will be part of the discussion at offer stage.
Excellent career progression – the BBC offers great opportunities for employees to seek new challenges and work in different areas of the organisation.
Unrivalled training and development opportunities – our in-house Academy hosts a wide range of internal and external courses and certification.
Benefits- We offer a competitive salary package, a flexible 35-hour working week for work-life balance and 26 days holiday with the option to buy an extra 5 days, a defined pension scheme and discounted dental, health care, gym and much more.
About the BBC
We don't focus simply on what we do – we also care how we do it. Our values and the way we behave are important to us. Please make sure you've read about our values and behaviours in the document attached below.
Diversity matters at the BBC. We have a working environment where we value and respect every individual's unique contribution, enabling all of our employees to thrive and achieve their full potential.
We want to attract the broadest range of talented people to be part of the BBC – whether that's to contribute to our programming or our wide range of non-production roles. The more diverse our workforce, the better able we are to respond to and reflect our audiences in all their diversity.
We are committed to equality of opportunity and welcome applications from individuals, regardless of age, gender, ethnicity, disability, sexual orientation, gender identity, socio-economic background, religion and/or belief. We will consider flexible working requests for all roles, unless operational requirements prevent otherwise.
To find out more about Diversity and Inclusion at the BBC, please click
here
APPLY HERE
BBC