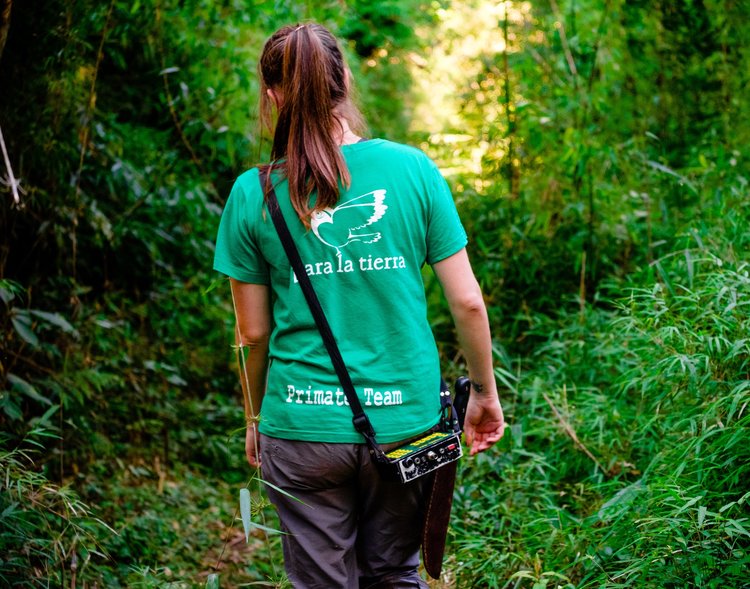 Head of Operations
The Head of Operations (HoO) of Fundación Para La Tierra is tasked with leading our work to protect fragile habitats in Paraguay through the three tenets of biological research, community engagement, and environmental education. This is a key role within the Fundacíon with significant scope to shape our approach to conservation and community engagement. Our area of influence includes a wealth of ecological landscapes and habitats, including the wetlands of Ñeembucú, the Atlantic Forest and the Humid and Dry Chaco. Each of these habitats are inhabited by a host of tropical wildlife, and endangered by a variety of threats.
You will be joining the Fundacíon at a time of great opportunities and challenges. With a recent change in location and sidestep into new field sites, we're ready to expand and grow into our new environment. There is significant potential to enhance existing projects, as well as develop new ones, and to succeed you'll need to be flexible, creative and entrepreneurial to make the most of this ever-changing context.
You'll make a life changing step to the charismatic city of Pilar in southern Paraguay and join our team living at Centro IDEAL (Investigacion, Desarollo, Educacion Ambiental y Liderzgo).
Fundacíon Para La Tierra's vision is to change the course of Paraguayan environmentalism, involving stakeholders and proposing policy based on solid science. We work with local community members, national and international NGOs, international volunteers and interns and the government to inspire people to appreciate the value of nature, and to work together to protect it.
Candidate Profile:
We're looking for an exceptional project manager and stellar leader with a strong track record of working on multi-faceted and ambitious programs. You will have experience of management, a passion for biology and conservation supported by a qualification, and understand the importance of team collaboration, playing each team member to their strengths. This role involves managing all projects at a senior level, as well as working with a Board of Directors. The role involves excellent communication, both written and verbal in English and Spanish, grant writing and preparing public media articles fit for a wide range of audiences. It involves ideation and project innovation, fundraising and monitoring, managing complex budgets, and keeping books. This opportunity would be perfect for someone looking for a change of pace, a new adventure, and personal and professional growth and development.
Desirable skills and experience in addition to above:
Two years or more in a managerial role working within a team
A graduate qualification in the sciences
An understanding of global conservation issues
Passion for problem solving with lateral thinking skills
Experience leading and innovating projects with tangible results
Ability to act quickly and positively under pressure
Politically savvy, with an ability to interact with high level management and officials
A full clean driving licence with 4x4 driving experience
Experience working abroad or across different cultures
Ability to learn new IT programs including budgeting and statistical analysis
Key responsibilities:
Manage and develop new and existing relationships with local stakeholders, NGOs and Governments
Manage a team of independent workers on a variety of projects including laboratory work, field work and education
Take co-responsibility for administration of the organisation, including accounting, emailing volunteers and interns, and hiring of staff
Promote projects and opportunities in popular media
Fundraise, through developing the sustainable business model, as well as writing grants and crowdfunding and bringing new innovations to existing programs
Prepare and deliver the annual report and budget, as well as fulfil other administrative requirements for the Fundacíon
Conditions and Applications
Full time, permanent live-in, paid position c. $6,600 per year with no expenses (full bed and board provided), and six weeks paid holiday, plus National vacation days. Potential to earn more based on performance. Three year fixed term following a minimum of six months training period. Most of our staff are able to save a large amount of what they earn, and live well. You must be prepared to apply for legal residence in Paraguay.
Please send a copy of your CV with a cover letter explaining how you meet the key responsibilities; why you are interested in this role and how it fits with your career plans, to karina@paralatierra.org.
Website:
www.paralatierra.org
Closing date: Rolling applications until the right candidate is found
To apply:
Send CV and Cover Letter to paralatierra.py@gmail.com